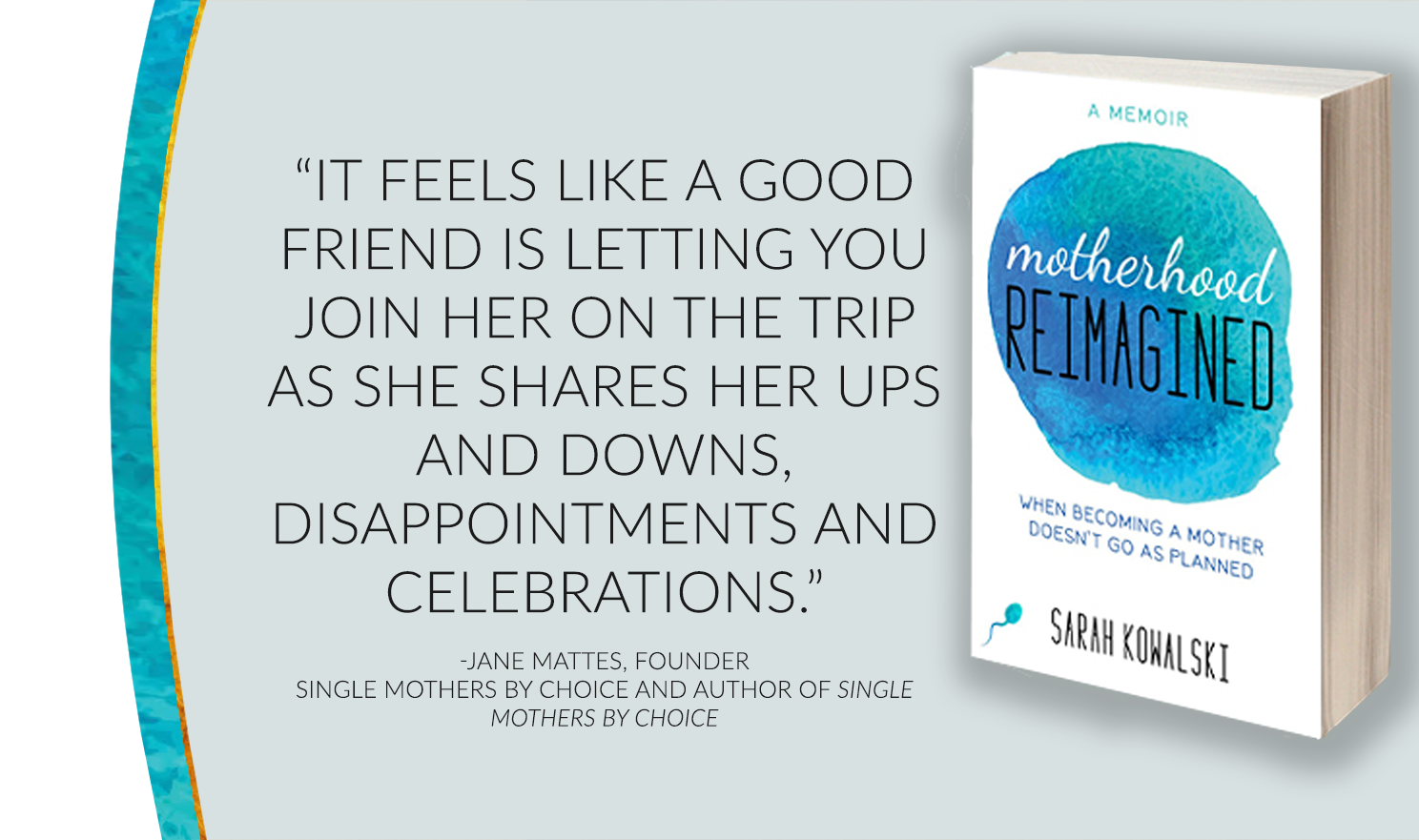 A STORY OF PERSONAL TRIUMPH & UNCONDITIONAL LOVE
Motherhood Reimagined reveals what happens when we release what's expected and embrace what's possible.
This honest and informative memoir examines the issues facing both single moms by choice and any woman facing fertility issues and third party reproduction.
Motherhood Reimagined answers many questions such as: Why would someone decide to have a baby alone? How does one come to terms with not having a genetic link to her child? How can infertility be a means for personal growth and spiritual awakening?


Available everywhere books are sold Buy Now 

Motherhood Reimagined: When Becoming A Mother Doesn't Go As Planned

At the age of thirty-nine, Sarah Kowalski heard her biological clock ticking, loudly. A single woman harboring a deep ambivalence about motherhood, Kowalski needed to decide: Did she want a baby? More importantly, with no partner in sight, did she want to have a baby alone? Once she revised her idea of motherhood—from an experience she would share with a partner to a journey she would embark upon alone—the answer came up a resounding Yes. Kowalski chose to conceive using a sperm donor, but her plan stopped short when a doctor declared her infertile. How far would she go to become a mother? Kowalski catapulted herself into a diligent regimen of herbs, Qigong, meditation, acupuncture and more, in a quest to improve her fertility Along the way, she delved into spiritual healing practices, facing down demons of self-doubt and self-hatred, and once again revising her vision of motherhood. In the end, to become a mother, Kowalski did everything she said she would never do. And yet, she wouldn't change a thing.
A story of personal triumph and unconditional love, Motherhood Reimagined reveals what happens when we release what's expected and embrace what's possible.
Sarah's honest and informative memoir examines the issues facing both single moms by choice and any woman facing fertility issues and third party reproduction. She offers a personal narrative that speaks for a generation of women who, like the author, thought she had time to have a baby well into her forties and a growing number of women who will not let the lack of a partner stand in the way of having a child. Sarah takes us on her journey in which she examines her choices and surrenders to a completely different vision of motherhood than she had ever imagined, showing us how love prevails.
Her book answers many questions such as: Why would someone decide to have a baby alone? How does one come to terms with not having a genetic link to her child? How can infertility be a means for personal growth and spiritual awakening?
Toni Weschler, MPH, Author of Taking Charge of Your Fertility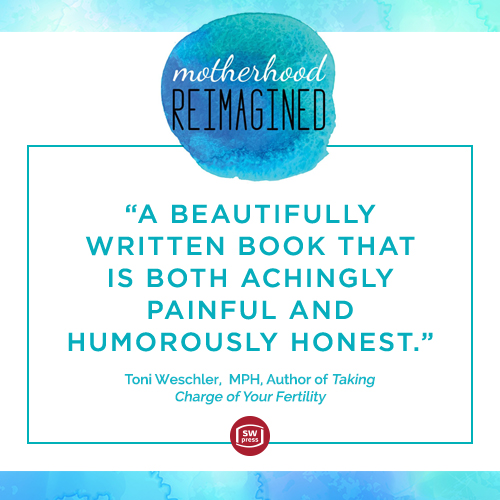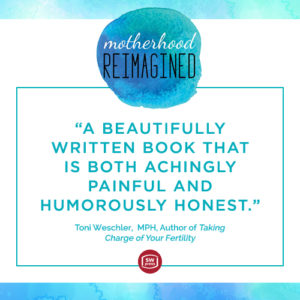 "Sarah has provided a gift to all women considering becoming a single mother with a beautifully written book that is both achingly painful and humorously honest. In her description of all that she had to go through to ultimately achieve her dream of having a child, her book reads like a novel that you can't put down. In the end, you realize that the peaks and valleys that she went through were in many ways a metaphor for life, one that she had no idea at the time would prepare her for her new role as a loving and patient mother."
Roy M Carlisle, Senior Editorial Consultant, The Crossroad Publishing Company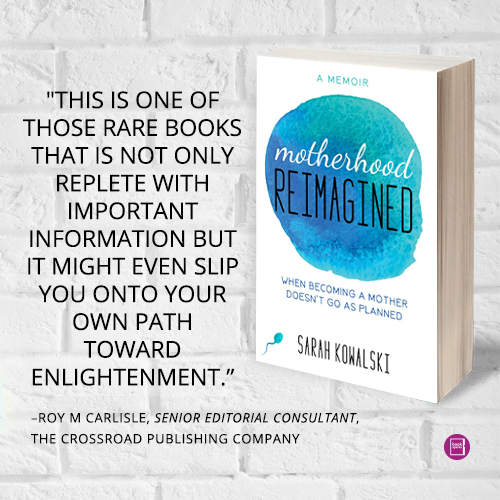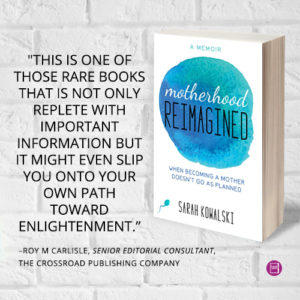 "In
Motherhood Reimagined
Sarah Kowalski has accomplished what most memoir writers can never do. She has written two memoirs seamlessly woven together. One is an amazingly informative story about infertility and what one woman did to get pregnant. You will laugh and cry at Sarah's ability to capture the ups and downs of this saga. But she has also written a narrative about her spiritual struggles that is as interesting as her journey toward motherhood.  This is one of those rare books that is not only replete with important information but it might even slip you onto your own path toward enlightenment."
Mei Mei Fox, New York Times Best Selling Author and Contributor at Forbes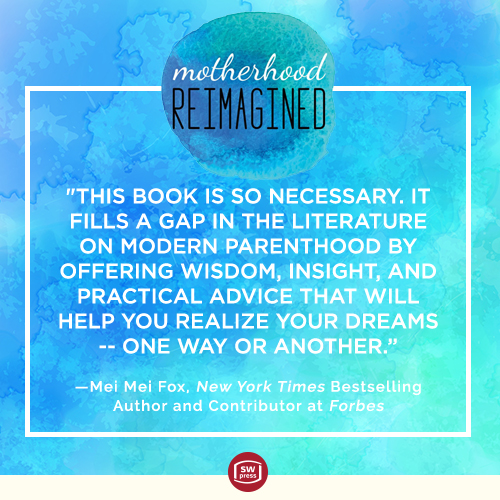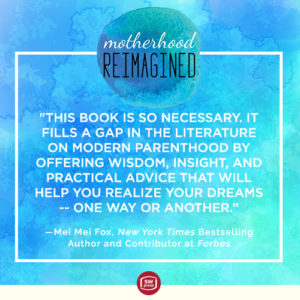 "In the end, life dashed every expectation I had about how I would become a mother." And yet Sarah Kowalski
did
become a mother - just not in the way she had imagined. In this powerful, timely, and important memoir, Kowalski reveals how difficult it is to become a mother in your 40s, and yet also how the journey has served as a beautiful and transformational process for her. Best of all, she helps anyone interested in becoming a parent who might be struggling with infertility, confused about reproductive options and technology, psychologically and emotionally distressed, and / or lost in the vast jungle of online information about IVF, adoption, sperm/ egg donation, and so on to navigate their way to motherhood. This book is so necessary. It fills a gap in the literature on modern parenthood by offering wisdom, insight, and practical advice that will help you realize your dreams -- one way or another.
Marika Lindholm CEO and founder of ESME.com (Empowering Solo Moms Everywhere)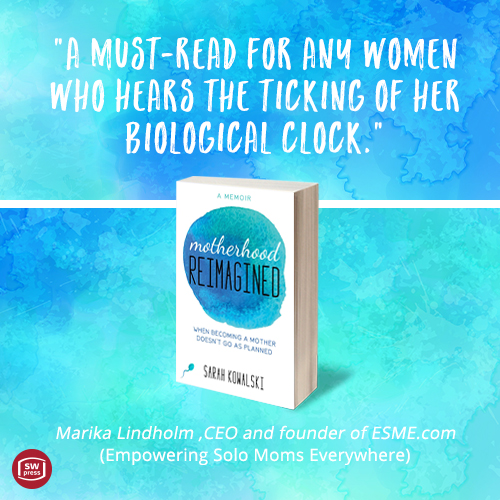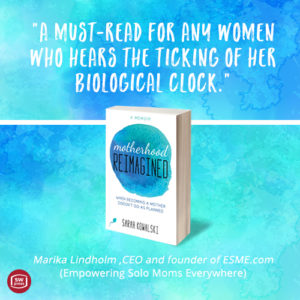 "In
 Motherhood Reimagined,
 Sarah Kowalski chronicles her heartbreaking, yet ultimately inspiring journey from work-obsessed attorney to want-to-be solo mom. This compelling story of yearning rises above the rest as Kowalski grippingly recounts the fear, regret, and anger that accompanied her race against infertility. The book is a must-read for any women who hears the ticking of her biological clock.  The number of women choosing to parent alone is increasing by the day. In her gripping memoir, 
Motherhood Reimagined
, Sarah Kowalski reveals the disappointment and taxing medical interventions that can surround this decision. Every woman considering becoming a solo mom by choice should read this powerful book."
Madison Young, Author of Daddy: A Memoir and The Ultimate Guide to Sex Through Pregnancy and Motherhood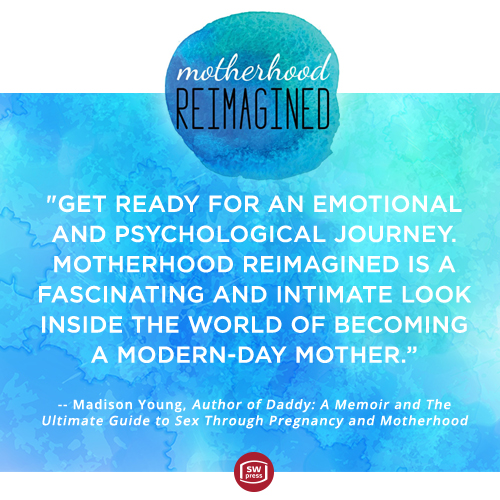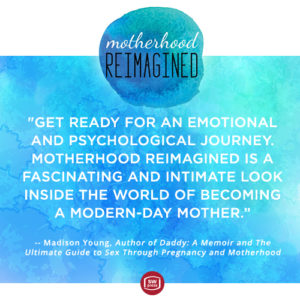 "Get ready for an emotional and psychological journey.
Motherhood Reimagined
is a fascinating and intimate look inside the world of becoming a modern day mother. An honest look at the emotional labor & physical challenges that arise on one woman's path to motherhood.  Kowalski is relentless in her pursuit of becoming a mother and grants us passage through her very own thick jungle of neuroses and tangles of self doubt while she bravely sharpens a machete of insight and truth to carve out her own path. A heroic and emotional journey that pulls you in and won't let you go until both the author and reader have found complete surrender."
Jane Mattes, psychotherapist and Founder Single Mothers by Choice (SMC). Author, Single Mothers by Choice.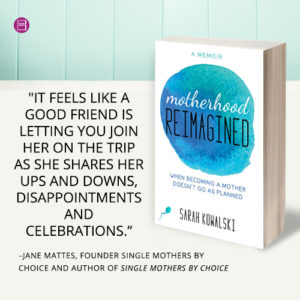 "This very readable story of the author's journey to single motherhood by choice is a must-read for anyone contemplating becoming an SMC. It feels like a good friend is letting you join her on the trip as she shares her ups and downs, disappointments and celebrations. Informative, emotionally moving, and hard to put down."
James Flaherty, MCC, Founder of New Ventures West, and author of Coaching: Evoking Excellence in Others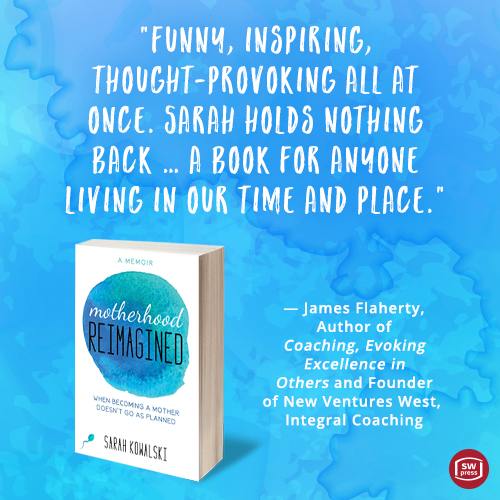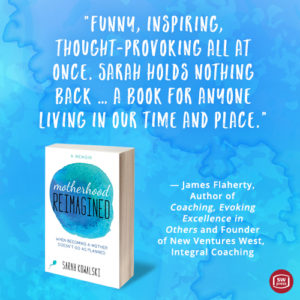 "Brave pioneers come in all sizes, shapes, ages and genders. Make no mistake, Sarah Kowalski is one of them. In her courageous memoir she opens up new territory illuminating fresh possibilities for what it is to be an authentic dignified human being in the midst of  probably the most profound life-changing event, becoming a mother, (in her case  while being a single woman). She warmly, confidently and firmly draws the reader into the felt experience of all she faced, physically relationally, psychologically, financially and so on. Funny, inspiring, thought-provoking all at once. Sarah holds nothing back and opens up the chance for us to do the same in whatever we are facing in our own lives. A book for anyone living in our time and place."
Mikki Morrissette, founder ChoiceMoms.org, author Choosing Single Motherhood: The Thinking Woman's Guide
"In the years that I've been communicating with Choice Moms, there are two things that stand out as true: 1) We don't realize how difficult it might be to conceive, which is exhausting to discover in our late 30s and 40s; 2) We underestimate our ability as strong-minded women to "get it done," whatever it takes. Sarah is admirably able in this memoir to openly capture both the vulnerability and the strength of her story of becoming a mother — a journey that never goes according to plan, and that teaches us more about ourselves than we can ever detail on our To Do lists."
Cheryl Dumesnil, Love Song for Baby X: How I Stayed (Almost) Sane on the Rocky Road to Parenthood.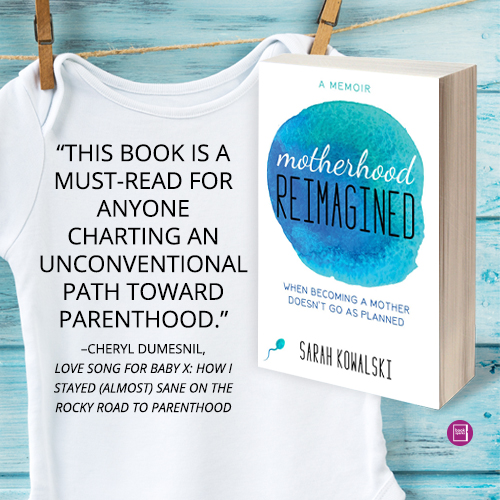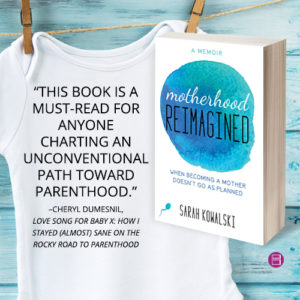 "From the moment we meet Sarah Kowalski, a successful corporate attorney ignoring her biological clock, through her pas sionate quest to overcome infertility, to her early days of solo motherhood, one thing is for sure: nothing will go as planned. But Kowalski proceeds with determination, dissolving every physical and emotional barrier that dares stand in her way. This book is a must-read for anyone charting an unconventional path toward parenthood."
~Elena Brower, Author, Art of Attention and Practice You
"Motherhood Reimagined is a courageous journey through familiar life lessons. Using her embodied spiritual practice, author Sarah Kowalski faces her demons with vulnerability, humility, humor and insight."
Sarah Kowalski, Esq., is a fertility doula, family building coach, postpartum doula, and author, as well as the founder of Motherhood Reimagined. She is a resource guide and contributor at ESME.com, YourTango.com, and ChoiceMoms.org. As a single mother by choice who conceived her son via sperm and egg donors, she is a go-to guide for women who are contemplating single motherhood, having fertility issues, raising donor-conceived children, or navigating life as single mothers. Kowalski has a BA from UC Berkeley, and she graduated magna cum laude from Santa Clara University Law School in 1998. She left the practice of law to pursue her interests in alternative healing and the mind/body connection by becoming a Guild-Certified Feldenkrais Practitioner, Qigong instructor, and Certified Integral Coach.
Join Plan C Mama Newsletter
Get my newsletter, discounts and announcements relevant to any stage of the single mom by choice journey