005: Gail from Donor Concierge On Finding Donors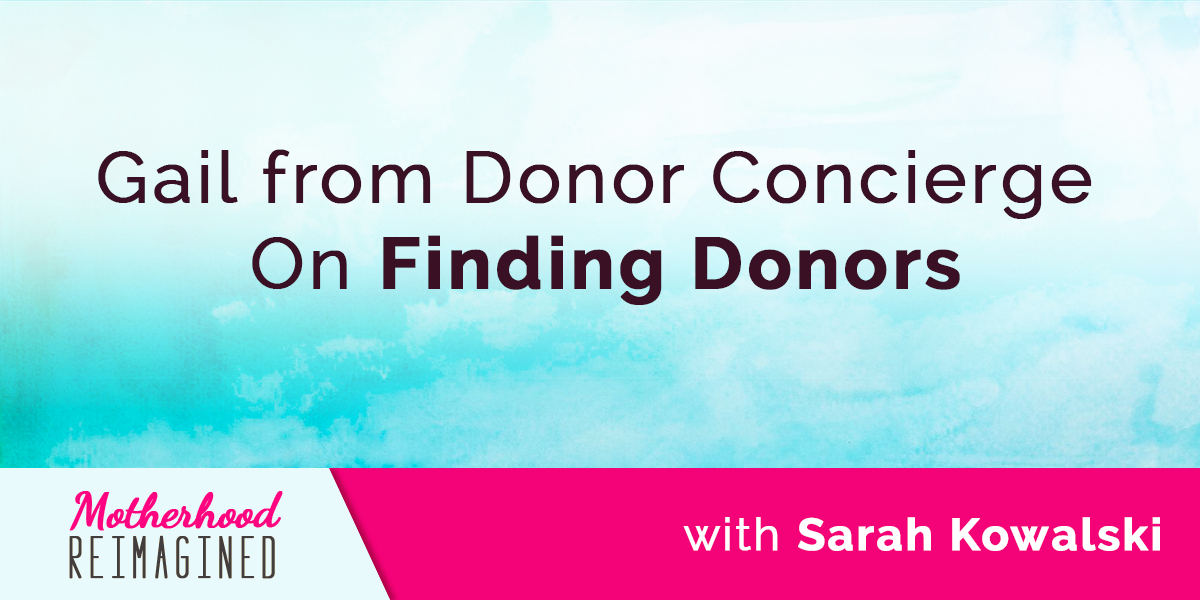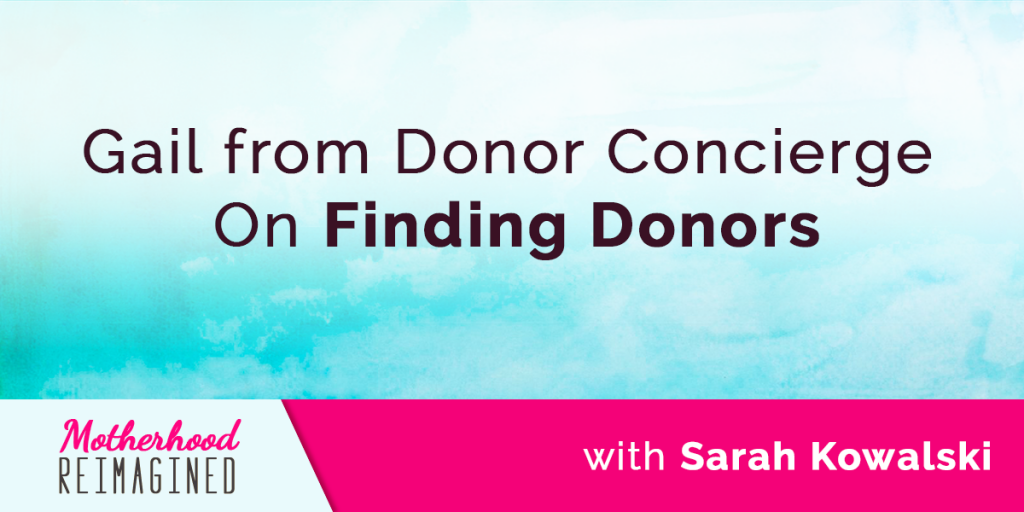 Gail Sexton Anderson is the CEO and founder of Donor Concierge, an organization that helps clients find egg and sperm donors. Gail explains how her organization approaches the sensitive topic of egg and sperm donation and surrogacy. She also offers great advice for women currently looking for donors or surrogates.
Transparency is sort of the cornerstone of family life, though everyone knows their own family culture. So, it's not something I'm going to say everyone should do this, but I think there is an advantage to being open. - Gail
Click To Tweet
Gail shares her observations of common hang-ups clients have regarding the donor and surrogacy process. She suggests ways to make the process more comfortable for the donor and the client, and how her organization fits into the system established by several agencies around the country.
When you pick your donor, this child is not going to be 'the donor.' The child is going to be a unique individual. - Gail
Click To Tweet
Some highlights of today's conversation:
Why Gail began Donor Concierge.

The agencies and physicians Donor Concierge work with in tandem.

How Donor Concierge helps their clients before and during the process.

Gail's advice for women looking for a gestational carrier.

Her advice for women looking for egg and sperm donors.

How Donor Concierge helps with the surrogacy process.

The facts Gail thinks clients need to consider in the beginning.

The pros and cons of using first-time donors.

Tips for meeting a potential donor.

The importance of transparency within your family and knowing what is best for your situation.

Gail's final advice to the audience.
As we are listening to them share their story it helps us to be able to get some perspective on this but also we can kinda hear, do they sound like they're still really angry? Is this still really new and early for them? Are they…
Click To Tweet
Resources
Motherhood Reimagined Website
Motherhood Reimagined Tribe
Motherhood Reimagined: When Becoming a Mother Doesn't Go As Planned: A Memoir by Sarah Kowalski
Thank you for joining us for Motherhood Reimagined. You can contact us through the website or Twitter, Pinterest, Instagram, and Facebook. Also, consider joining our Motherhood Reimagined Tribe to connect with other women just like you. Please join us for our next episode when we talk to another inspirational mother!