​
​
One on One Coaching and Mentoring
For Single Moms By Choice And Moms To Be
Non-Judgemental support and Guidance to Help You Navigate The Pitfalls and Find Your Way With Grace
Are you overwhelmed by choices?
​
Do you wish you had a non-judgemental sounding board to help you with all the decisions as well as the emotional ups and downs?
​
Do you struggle to find people who really understand what you are going through?
​
Are you feeling time pressure to make a choice?
​
Any of this ring a bell?
THINKING
Are you trying to decide whether to give up on your dream of partnership and take the leap into single motherhood? You're mourning the vision of your life that you've always imagined. You want to keep dating another 6 months because you would really prefer a conventional path. You're spinning your wheels endlessly, wondering if you have enough support to handle it alone. Or maybe, your friends and family might be telling you to keep trying to find a partner, but you feel ready. You're pretty sure you want to move forward, but you don't know where to start and you'd like some guidance.
TRYING
You finally took the leap and are trying to conceive, but it's harder than you thought. The logistics and medical jargon, fertility enhancement, picking a sperm donor are making your head spin. You've always been able to make things happen in life, but getting pregnant isn't so easily controlled and you're constantly on an emotional roller coaster. Your friends want to be there for you, but they just don't understand. As you get farther along in the process, you feel like you want to tell fewer and fewer friends because it's hard to keep explaining all the details to them and sometimes you just don't want to give constant updates. Yet, you still need support who understands what you are going through.
PREGNANT
Or, you've finally gotten pregnant but now you need to make a million decisions about where to give birth, who to pick as a pediatrician and which baby carrier to buy. There are so many beautiful moments you want to share but it's hard to find witnesses. You're worried about your postpartum plan and getting the support you need.
MOTHERING
Maybe, you're baby is here. You're the happiest you've ever been, but so tired and overwhelmed. There are endless decisions- options for daycare and preschool–and it's daunting to make all these decisions without a partner as a sounding board.
​
Or, you're well into raising your child but life but you constantly feel tired. You'd never change it for the world, but you struggle to juggle working and raising a child alone. There are so many decisions. Maybe your're wondering if you should shake things up by taking a new job, moving closer to family or just move somewhere cheaper and more family friendly.
You're smart. ​Of course you can figure it out on your own. ​
BUT it doesn't mean you should do this alone.
Finally Get The Guidance and Help You Deserve
​
Imagine feeling supported and seen throughout all aspects of your journey–not having to explain yourself and feel frustrated about your friends that genuinely want to help, but just don't really get it.
Imagine having a guide who's been there, who can help you process the roller coaster of emotions, listen beyond your confusion and help you uncover your desires.
Imagine, someone who can help you shortcut all the research, give input about next steps and what questions to ask next so you can stop feeling overwhelmed and exhausted.
​
And, most importantly, imagine having clarity about your choices–not only dropping the doubt, but feeling empowered and clear about your path.
​
You can have all this through coaching.
​
Sarah has been supporting me on my journey to become a mom for the past year, and I've had the privilege of working with her individually and in small groups. I can't imagine the journey without her – at every low low or huge obstacle, she's been my thought partner and my cheerleader. There were so many moments when I struggled to let others support me on my journey, but Sarah was is the one support that never feels hard – she listens, she shines light and shows me possibilities, but she never judges. When I've been full of self doubt, she's helped me reconnect to my desire to become a mom, reminding me why becoming a single mom by choice doesn't need to be a second choice option, but rather another amazing way to become a mom. From mantras and visualizations to practical donor websites or which prenatal vitamin to choose, Sarah is full of knowledge. Her ability to be authentically herself – and allow you to feel completely safe in being authentically yourself is truly a special gift. Beyond checking in during scheduled times, Sarah is always there for quick questions or a quick boost of optimism, or just to listen to a tough moment without pushing for a solution before I'm ready. I truly can't imagine being on this journey without her, and I'm incredible grateful to call her a mentor and friend.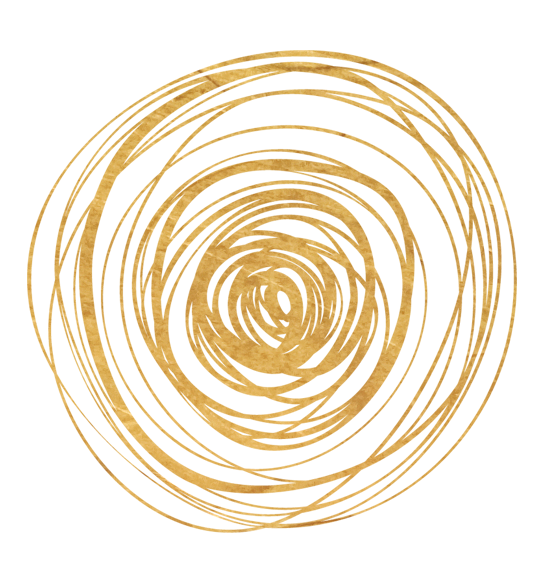 Anna R.
New York
My coaching
programs
are an invitation to:
Feel Supported by a Mentor
When I went through this process, I spent a long time processing my emotions, letting go of my previous dreams, agonizing over whether I could afford it or handle it alone. If I'd had someone who'd walked the path before me, who could guide me and show me the way, I would have saved a lot of time and heartache.
I'm there for you ever step of the way, helping you move forward. I've been through it all, and can ask you relevant questions, steer you to resources and be there to listen and guide you no matter what. I'm a certified life coach, child birth educator, postpartum doula, a former attorney and patient's rights advocate. Wherever you are at in the process, I've got you covered.
Feel Safe
Through so much of this journey, it's hard to find friends who really get it. They want to support you, but often times do not know how.
I provide a non-judgmental, open space to explore your emotions, options, and the ups and downs of this journey. I'm always there as a sounding board. I support your exploration of any uncoventional path.
You get regular calls to dive deep and process. But you can also WhatsApp me anytime to check in, keep me posted on your progress or reach out for an emergency session whenever you need.
Feel Confident and Empowered
There's nothing worse than remaining in doubt, questioning your path, or feeling overwhelmed by your situation.
With my support, you can address your concerns rather than letting them either lay dormant in your mind, or take over your thoughts. By working through them, you can move forward with confidence that you are making an empowered choice.
Use your struggles and concerns to gain self-awareness and work towards being the best mother you can be.
​
Save Time
It's easy to get bogged down, spend weeks or even months paralyzed by emotions or the logistics. Often times, time is of the essence. Too many times, women tell me they've stalled numerous times and now are up against the clock to make crucial decisions.
I help keep you moving forward on your journey–processing your emotions and taking baby steps towards your goal.
I assign action items, next steps and keep you accountable. I'm also a research junky and have been through this process myself and with many other women. I know many of the things you need to research off the top of my head, saving you hours of research.
Certified Life Coach
Sign up for Free Consult to discuss what's right for you.
Certified Life Coach
Single Mom by Choice Advocate Fertility Doula
Postpartum Doula
Patient's Rights Advocate
Former Attorney
Childbirth Educator
During this 30 minute consultation I will find out what's causing you the most stress. I'll explain how I can help you find a solution and how we can work together to make you feel fully supported.
Sarah stands as a woman of grace and true warriorship. She has walked the path and offers wise, kind service to other women just venturing or needing a hand on their way. Her intelligence matches her compassion, a mixture of grace and clarity that can midwife women to their true calling!"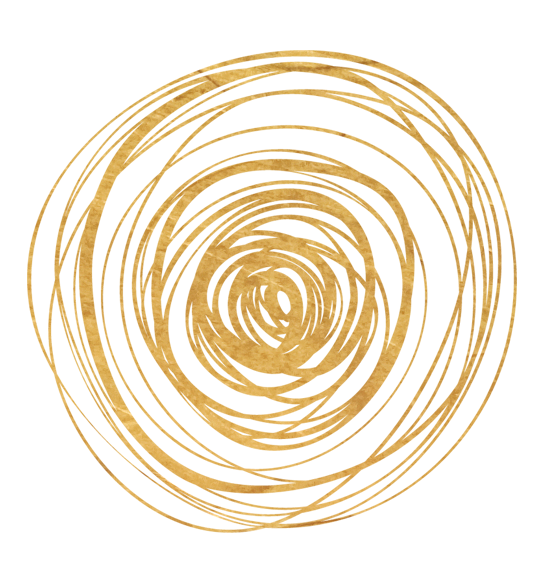 Jane
Arizona
A program for every stage of the process
​
__
​​
Making the Choice To Go Solo
Coaching for Thinkers to uncover your clarity and move feeling confidence and empowered.
Most women contemplating single motherhood, never thought they'd be pursuing motherhood alone. There's a lot to mourn and let go of. And, many things to consider regarding ones financial stability, support system and how people in you life will view your decision etc.
It's easy to get bogged down and overwhelmed by the fears and concerns so that you can't hear what you really want.
I work holistically, to give voice to your head, heart and gut so that you can process the various concerns, and regrets. All the while, giving you practical advice, emotional support and giving you tools to help you to uncover and listen to your innermost desires.
You will feel more at peace and ready to embrace the next chapter of your life. My hope is that if you decide to pursue becoming a single mom by choice, you will do so, feeling empowered and excited to move forward.
Courses are tailored to your specific concerns and needs but some modules include:
Letting go of regret/rewritting your narrative
Assessing your financial readiness
Building a support network
Dealing with objections from others
Dating!
When to start trying
Making an empowered choice to move forward as a single mom
​
Trying To Go Solo
Coaching and support to prevent overwhelm, feel supported and held through the ups and downs.
Trying to get pregnant or become a mother via adoption can isn't as straight forward as it is in partnership. It's hard to know where to begin.
It can also be extremely emotionally taxing. It's fraught with contant ups and downs as well as a dizzying amount of logistics.
You have to keep up with medical jargon, pick a sperm donor or adoption agency, know what questions to ask. Many women realize their friends don't really get it even if they have the best of intentions.
I've been there and I get it.
In this program, I am your confidant, sounding board, and strategist while trying to get pregnant. I've helped so many women navigate not only the emotional ups and downs, but also the logisitics. I love helping women pick sperm donors, understand medical lingo and the process. I'm there for you every step of the way–listening, strategizing, helping you to keep going and stay connected to your desire to be a mother.
Your program will be tailored to your situation but may include:
Identifying what you want and how you are going to get it

Guidance on options and where to start

Help evaluating clinics and optionss

Everything sperm donors–the lowdown on policies, clinics, how to pick and help choosing

Dealing with family and others

Coping with the 2 week wait

What and when to tell others

How to take care of yourself during the process
Embracing Motherhood
​
__
Pregnancy and postpartum coaching to help you transition gracefully into motherhood.
You did it! And now it's all real. It's normal to feel anxious, and wonder if you made the right choice. You are in the midst of one the biggest transitions of your life. It's a balance between letting go of pre-motherhood you, and holding onto what's dear to you and not letting it get subsumed by your new role.
I'm here to educate, support and witness your journey so that you feel prepared, seen and welcomed into motherhood. I'm a childbirth educator and postpartum doula so I can both educate and support you through this journey.
Courses are tailored to you and your needs, but modules include the following when relevant:
Strengthening your support network

Resourcing yourself for success

Dealing with regrets and anxiety

Finding your way as a new mom

Surrendering to your new role while not losing yourself

Prepping for child birth and postpartum

Education on childbirth

Helping you visualize and plan your ideal birth

Processing your birth experience
​
__
​
You Got This!
Single Mom Success Coaching to help you thrive.
Getting pregnant was a hurdle unto itself. But now, you're trying to juggle a million choices, a job, and friends, not to mention self care. The only solution seems like cloning yourself.
Whether you are a new mom or been at this a while, all moms could you some extra help to prevent overwhelm, stay grounded, remain committed to your goals and remember to take care of yourself. Maybe you need to make a change in your life but too overwhelmed to take the steps.
I'm here to support you and challenge you so you can become the best mom you can be. I'll help you uncover what you want and need. And, help you commit to gettting it, while teaching you ways to take care of yourself and feel grounded.
Courses are tailored to you and your needs, but modules include the following when relevant:
Finding your way as a new mom

Listening and committing to what you need

Giving voice to your head, heart and gut

Decision making tools and strategies

Prioritizing self-care

How to spot and combat self-sabbotage

Stregthening your support network
Sarah is a fantastic resource! I've been considering having a child on my own, as a single mom, for some time now, and Sarah is offering a much-needed service to help guide women through this process. There are so many choices involved in this journey, from the medical options, to how to set your life up to care for a child, to the emotional issues. Sarah is a treasure trove of information.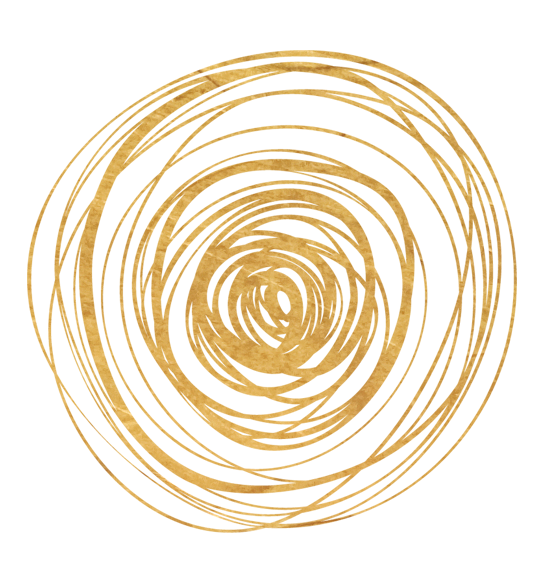 Naomi
Oakland, CA
What You Get
Eight 60-75 minute private sessions to talk through your anxiety and fears, uncover your clarity and make a plan (over 2-3 months)

Customized plan and goals

Unlimited WhatsApp Support between sessions

Access to my entire content library with tons of done for you research

Worksheets and self-reflection exercises

Somatic exercises and meditations to support the work you are doing
Explore whether a program is right for you.
Enter your text here…
My Process
Enter your text here…
My Philosophy​​​​
I'm trained as a somatic coach, believing that we need the wisdom of our whole bodies, including our Mind, Heart and Gut to make good decisions. I'll help you see the unique wisdom each center provides while not ignoring any aspect. By doing so, you'll calm your mind and figure out what you want and need.
HEAD: First, you need to gather information–test your assumptions and fully understand your options. Together we work through the mental stuff–the pros and cons, the details so the analytical part of your mind can be satisfied.
HEART: After you've gathered relevant information it's time to listen to your deepest desires and emotions. They may not be rational. Indeed, they may even be contradictory. But until you know what your heart yearns for and fears, you can't clear the way to know what you truly want. I guide you through this process, making you feel safe to delve into your inner world.
GUT: Often referred to as the second brain, our gut is able to process more information than the cognitive mind. But, we often can't hear it's wisdom because it is buried underneath our anxiety. Really hearing the gut, requires us to quiet the mind and feel. By giving voice to the head and heart, you can begin to make space to hear the gut. Using guided meditations and other somatic exercises, I teach you how to calm your mind, and bring greater peace so you can feel and hear your gut.
Want Support But Can't Afford an 8-week Program?
Consider monthly VIP Coaching for $247/month
2 calls per month
Unlimited Whatsapp Support
Access to Content. Library
Copyright 2020 Motherhood Reimagined
Insert WordPress Content
Sarah Kowalski
Insert Styled Box
Sarah Kowalski
I'm Sarah Kowalski, Single Mom by Choice, Fertility Doula, Life Coach and author. I've been coaching women on every aspect of the single mom by choice journey for 7 years.
My own arduous path to motherhood, inspired me to combine my expertise as a life coach, lawyer, patient's right's advocate, childbirth educator and postpartum doula to help women redefine what it means to be a mother so they can embrace their unique path to motherhood.
​
I work with women who are not afraid to take a deep dive emotionally, spiritually and somatically to cultivate clarity, insight and courage even when life isn't unfolding as planned.
​
I am your guide, confidant, educator, sounding board, mentor, emotional rock, and research partner as you navigate becoming and being a mother.
​
Join Plan C Mama Newsletter
Get my newsletter, discounts and announcements relevant to any stage of the single mom by choice journey