021: Brenda: Double Donors, Finding Your Tribe and Juggling A Career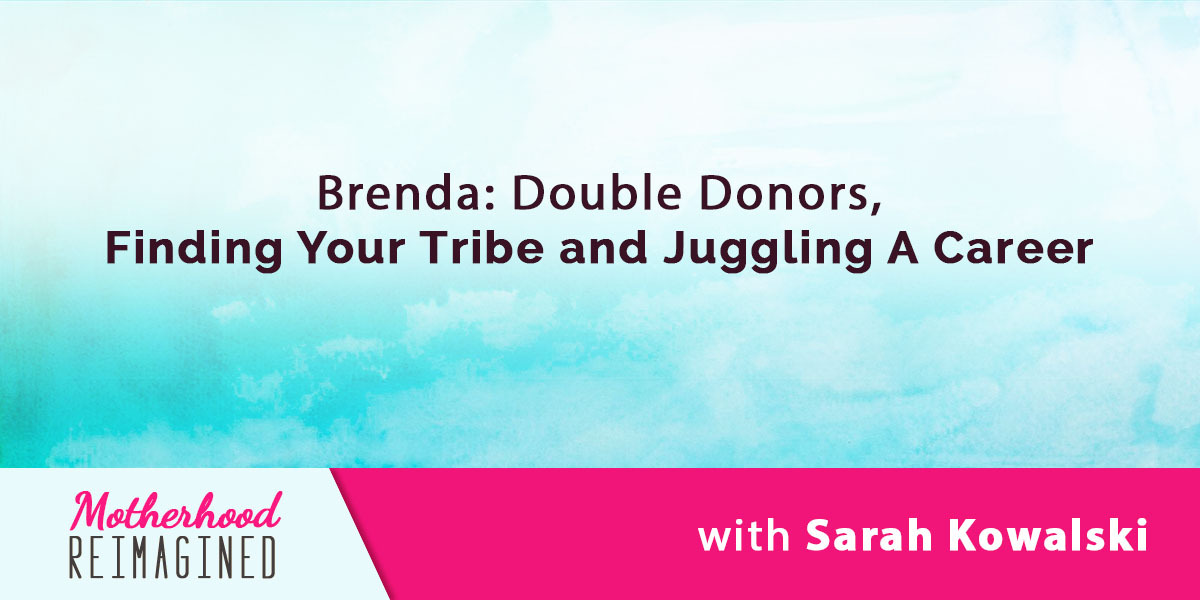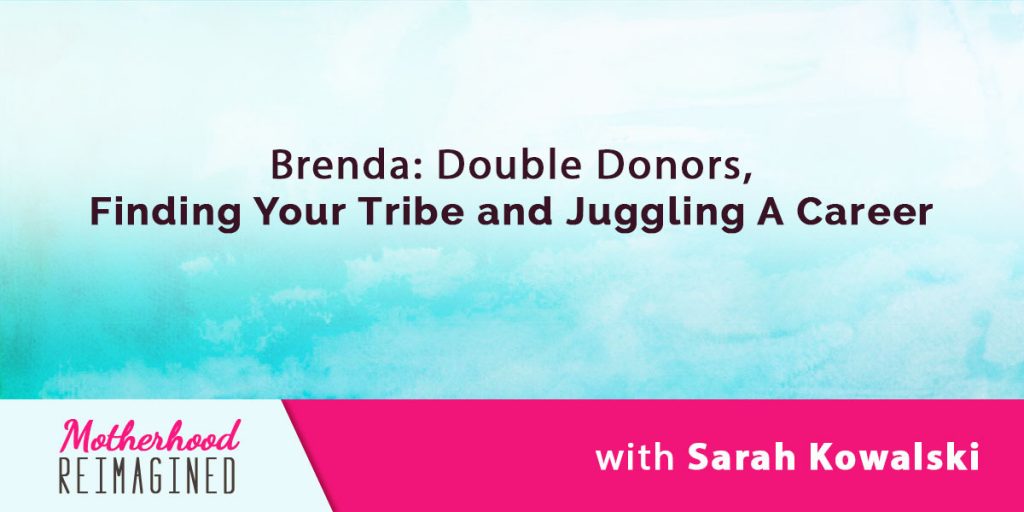 My guest today is Brenda, a single-mom-by-choice who had a difficult 4-year journey to motherhood and has made it her mission to help women feel empowered about their reproduction options. She shares her shock at the realization that her OBGYN never mentioned the finite window of fertility. Brenda believes that it is an important conversation to have and encourages women to be proactive in the conversation.
Brenda tried IUI (Intrauterine insemination) with no results and ultimately decided to switch to donor egg IVF (In vitro fertilization). Using both a sperm and an egg donor, was difficult and quite mentally taxing decision. We discuss how she conquered her bias toward the double donor path and why she considers it one of the greatest gifts anyone has given her.
Just as I thought that I would never ever become a single mom, I never, thought that I would try to have a child with an egg donor. It was hard enough to swallow the sperm donor part but quickly I had to make a decision.- Brenda
Click To Tweet
Sadly, Brenda's first two pregnancies with donor eggs ended in miscarriage. It was discovered that she had a problem with her immune system that had to be medically treated through shots and a doctor's watchful eye. She tells me about these painful moments and explains why she kept pressing on to her goal, even when it seemed everything was against her.
Brenda says that one of the things that got her through the grueling process was a support group who became a second family for her. She explains how their ups and downs helped put her own struggles in perspective and kept her on the path.
Brenda's story is very similar to my own and I feel a deep connection to her thoughts and feelings. If you are considering the single-mother-by-choice path just remember that education is key to preparing yourself for the journey. That's why Motherhood Reimagined was created and I want to help you make informed decisions about having your own family.
I had joined a group of other women who were also embarking on this same journey and within that group, I met a smaller group of women and we literally became like a little family.- Brenda
Click To Tweet
Some highlights of today's conversation:
The pressure Brenda felt when the prospect of marriage was not on the horizon.

How a conversation with her OBGYN changed her life plan.

The 4-year journey that led to many setbacks but ultimately ended with a child.

The misconception that pregnancy is an easy process.

The fears that arise when telling your family about your plans.

The statistics that pushed Brenda into the double donor path.

The immune system issue that led to specialists and difficult treatment.

What the road looked like for Brenda after the miscarriages and how she carried on.

The support group that kept her going.

What Brenda considered in her donors and why she hopes to meet the sperm donor someday.

How Brenda approaches the donor-conceived conversation with her son.

How her journey has changed her perspective on family and the world around her.

Why women need to take more control of their fertility.

Brenda's support network and the early challenges of working a corporate job with a child at home.

How to approach your employer about your pregnancy and job expectations.

Brenda's advice to other women considering the single-mom-by-choice option.

The joy of seeing the world through your child's eyes.
Understand where you are with your fertility that's all you need to do. Just know, so you have the knowledge and then you can make decisions.- Brenda
Click To Tweet
Resources
Motherhood Reimagined: When Becoming a Mother Doesn't Go As Planned: A Memoir by Sarah Kowalski
Thank you for joining me for another inspirational episode of Motherhood Reimagined. If you would like to work with me, please contact me through my email or the Motherhood Reimagined website. Please take the time to subscribe to the podcast and help the Motherhood Reimagined community grow. You can also read my memoir for more insight. We can also be found on social media on Twitter, Pinterest, Instagram, and Facebook.
Also, if you are wanting some guidance on this unconventional path, consider joining my Motherhood Reimagined Tribe.
As a Signature Level Tribe Members you get video calls with a small group of other alternative path mothers who are at different stages of their journey. The Solo and Pregnant was recently launched and we are getting started with group calls very soon. If you sign up this week there is a special offer for you. I mention it during the episode.
Also, I am extending my premium pricing on the Thinkers and Triers group until May 15, 2019. That means you have roughly one week  to lock in your price. Use coupon codes, Foundermothly (for a monthly subscription) and founder6 (for a 6-month subscription.) I look forward to meeting you!
If you want a more private interaction with me, then consider my VIP Tribe membership. You get up to 6 calls per month with me, voicemail and text access as well as access to all my content and done for your research.