023: Katerina: Making Single Motherhood an Empowered Choice at Age 23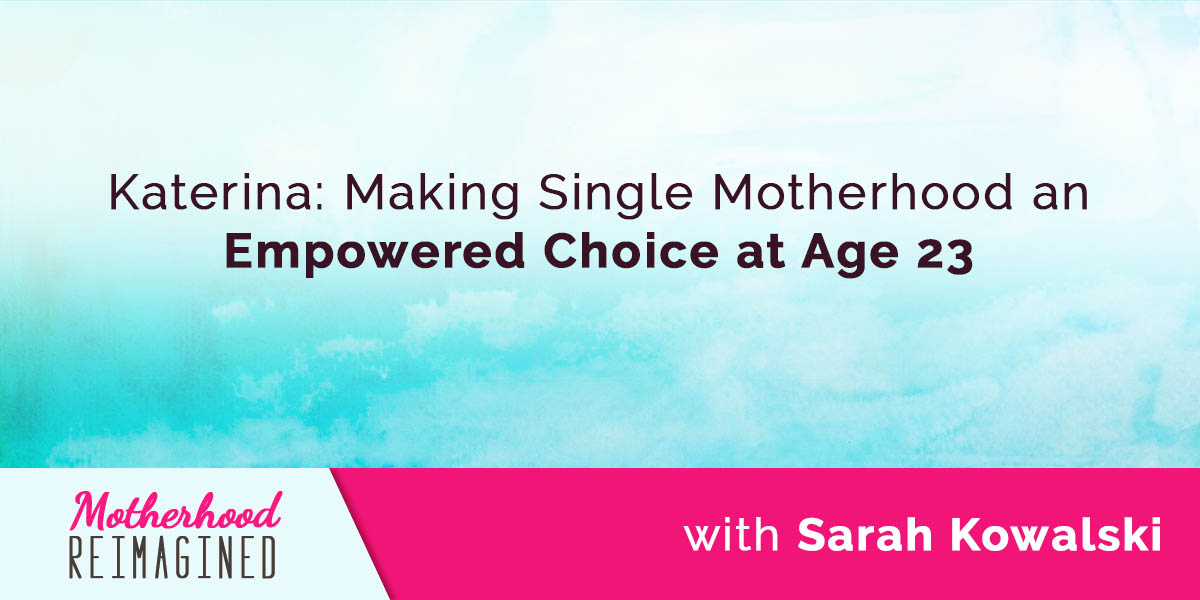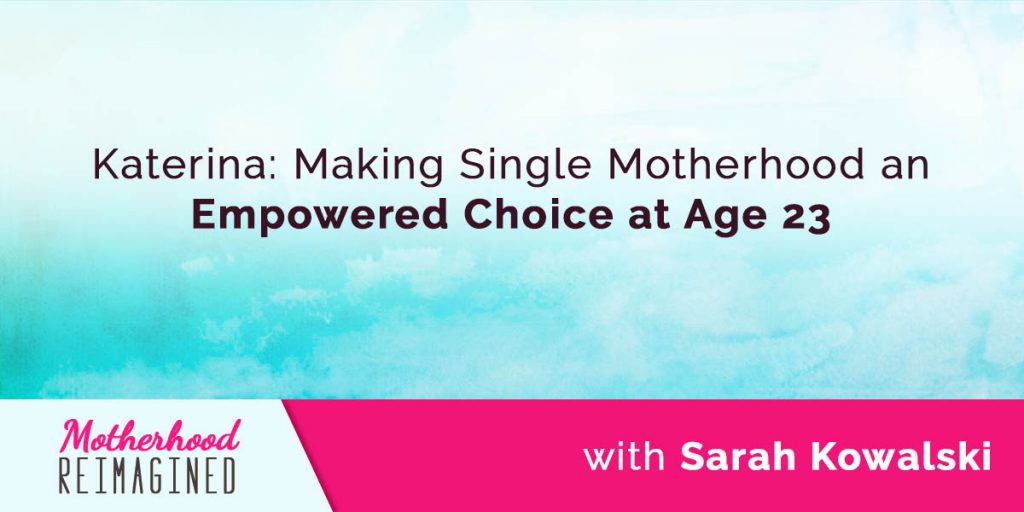 My guest today is slightly different than the others. Katerina decided to be a single-mother-by-choice at the age of 23. Katerina tells me why the single-mother path was her first option and why she found it empowering.
Katerina conceived her son via a sperm donor. She tells me about the donor selection process and the things she had to consider to make her plans reality. We discuss her support system and the early years with her son. Including the loneliness that comes with motherhood.
I feel like your kids have to choose them (partners) as well. Because they're not just dating you, they are coming into an already set family.- Katerina
Click To Tweet
She is now married with a second child and living in Mexico with her family. We explore how she and her family wound up in Mexico and how it has changed their lives for the better. Katerina is also very candid about the adjustment of going from single parenting to a partnered relationship. She shares what it was like to date with a child and how it gave her a more grounded experience during the process.
Katherina also runs a company called the Non-Toxic Unicorn. She tells me about her passion to help others make healthier choices for themselves and their families. So if you are looking for natural alternatives in your daily life, check out the Non-Toxic Unicorn.
Today's episode is a wonderful reminder that single motherhood is a legitimate path.  It was so nice to hear that this path to motherhood is so much more than a "last resort."
I think knowing what you don't want in a relationship and knowing what you don't want for your life is really essential to figuring out what you do want and the person you want to be.- Katerina
Click To Tweet
Some highlights of today's conversation:
Katerina's early expectations of motherhood.

Why she made the decision to be a single mother so young.

How she chose her sperm donor and the qualities she wanted.

Her family's reaction to her decision and how they supported her.

Katerina's unique work arrangement and coping with leaving her infant at home.

How Katerina "grew up with her son."

Why motherhood can be so lonely.

Katerina's "journey box" and her plans for the donor conversation.

How Katerina met her husband and added to their family.

The adjustment of solo-parenting to co-parenting.

Why Katerina and her family now live in Mexico.

The benefits of raising children in Mexico.

Motherhood is surrendering, not sacrifice.

How insurance can be an option for someone considering the single-mother-by-choice path.

The Non-Toxic Unicorn

Katerina's final thoughts.
Whether you choose an alternative method or in a marriage, or it's a one-night-stand, no matter how you go about being a mom there is always an 'oh, my god! I'm going to be a mom!' moment.- Katerina
Click To Tweet
Resources
Motherhood Reimagined: When Becoming a Mother Doesn't Go As Planned: A Memoir by Sarah Kowalski
Thank you for joining me for another inspirational episode of Motherhood Reimagined. If you would like to work with me, please contact me through my email or the Motherhood Reimagined website.
Please take the time to subscribe to the podcast and help the Motherhood Reimagined community grow. Also, if you are wanting some guidance on this unconventional path, consider joining my Motherhood Reimagined Tribe. You can also read my memoir for more insight. We can also be found on social media on Twitter, Pinterest, Instagram, and Facebook.
Also, if you are wanting some guidance on this unconventional path, consider joining my Motherhood Reimagined Tribe. I have several small groups tailored to each stage of the journey.
As a Signature Level Tribe Members, you get video calls with a small group of other mothers who are at the same stage of their journey.
The Solo and Pregnant was recently launched and we are getting started with group calls very soon. If you sign up now, you'll get private support from me until we launch the group calls—a huge bonus.
Also, I am extending my premium pricing on the Thinkers and Triers group until June 1st, 2019. That means you have roughly one week to lock in your price.
If you are interested in moving abroad but want some support, send me an email to get on the waiting list for this group.
For all my Tribe Level groups, use coupon codes, Foundermothly (for a monthly subscription) and founder6 (for a 6-month subscription) to lock in the $59 a month price.  I look forward to meeting you!