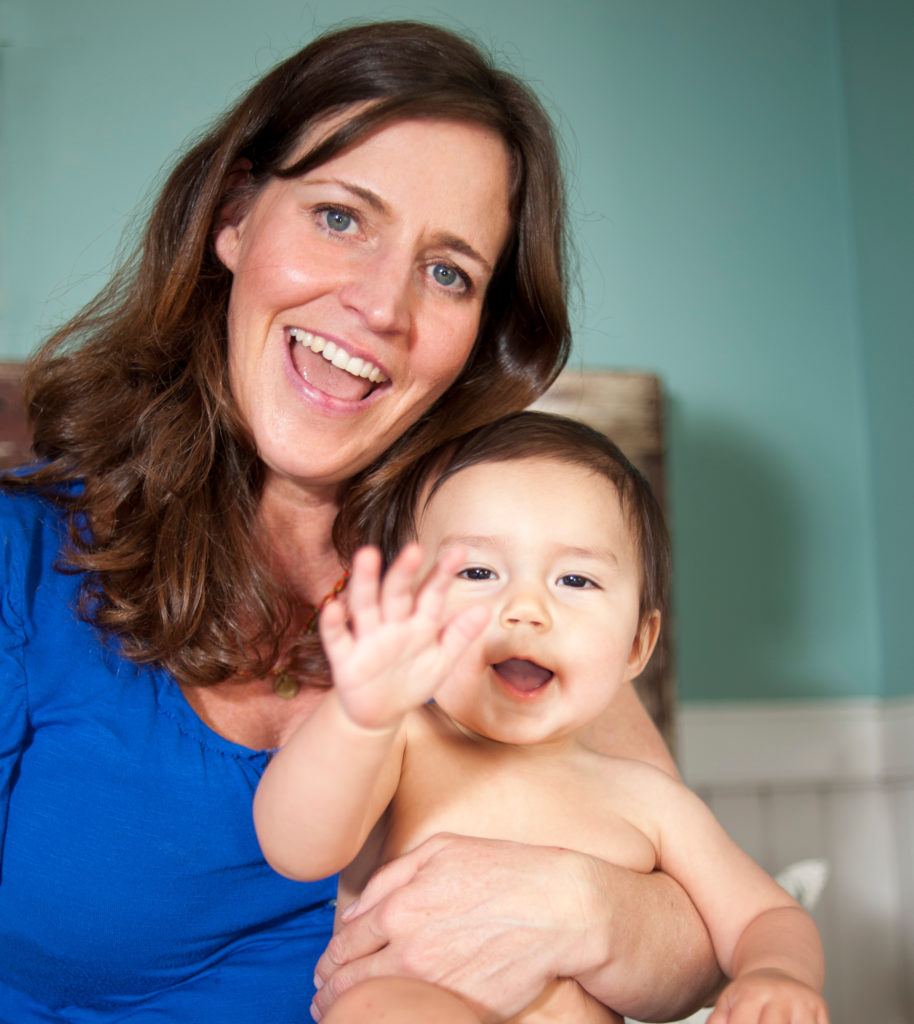 This year, my hope is that you will learn everything I know about becoming a single mom by choice, fertility issues, and using a sperm donor and egg donor to conceive. But even more, I hope it inspires you to take whatever path to motherhood (or not) that feels right.
As you may know, my memoir will be published in Fall of 2017. In it I share my journey to motherhood with all the messy, not so pretty details. My doubts, struggles and missteps as well as my personal triumphs, and of course a very happy ending. In short, I rip off the masks and share my heart with you.
I've never been much into New Year's Resolutions, but one thing I do know?
I'm hopelessly devoted to serving you this year. (cue music…)
That's why I'm declaring 2017 to be the Year of sharing. I will be sharing my heart with you in hopes of helping you find your hearts path as well. I'm on a one-woman mission to help you define motherhood for you and feel confident about your choices.
.
Here's some of the hot stuff that you can expect from me in 2017:
My memoir titled: Motherhood Reimagined: A Memoir of Choices, Surrender and Unconditional Love to be published Oct. 17, 2017 by SheWritesPress.
Throughout the year, you can expect excerpts from my memoir sprinkled all around to keep you excited and intrigued.
You can always find me in on Facebook on both my business page and my closed support group page where I curate relevant articles and inspiration and share the articles I write across various platforms and most importantly cultivate a community of support around what it means to be a mother.
Until now, I haven't shared my wealth of somatic training and experience—-(think mind/body exercises that cultivate mindfulness, presence and clarity). But that is going to change in 2017! I can't wait to share the techniques that help me stay sane and clear headed, enabling me to make heart-felt decisions. Sometimes it's imperative to get out of our heads and into our bodies and I will show you many ways to do that.
And of course, I will continue my one on one coaching to help you at any stage of the journey: thinking, trying, becoming or being a mother. Think confidant, mentor, greatest fan, research buddy to help you at any stage of the process.
I will continue to send out a Monthly Newsletter with updates, special offers and a roundup of articles I've written for my own blog and other platforms—in case you missed them. (Go here to join if you are not already subscribed).https://motherhoodreimagined.com/contact-us/
I'm cooking up some new offers to support you where you are at. Stay Tuned for these!
I'll also be getting certified as a postpartum doula in April and looking forward to working with any SF Bay Area mamas to help them get some rest, breastfeeding support, awesome food and mind/body tips/tricks.
In addition to the hot stuff I've just mentioned? You can also expect lots of fun, helpful surprises from me in 2017 like virtual coffee dates, prizes, assessments, and resources.
I want to make 2017 your most fabulous yet! What would feel like a miracle right now when it comes to motherhood? Write back and tell me!!
Subscribe to Plan C Mama Newsletter
Get weekly updates, discounts and other great curated content.